Online Shopping Traffic a Bright Spot for Auto Industry
Now that mandated stay-at-home orders have become the norm in many parts of the country – the right thing to do – all of us are finding ways to keep busy and entertained, including car shopping. The Cox Automotive Industry Insights team took a look at visitor traffic on Cox Automotive's two largest websites – Autotrader.com and KBB.com – and found that after an initial decline in March, traffic is back up to normal and, in some cases, better than before.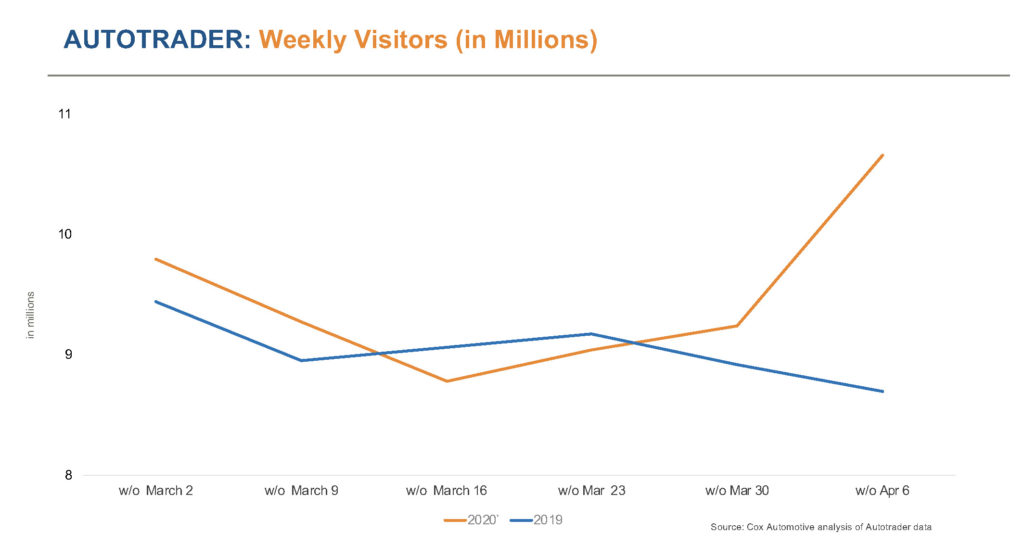 Shopping activity is likely being fueled by incentives too good to ignore – loans at 0% APR for 84 months is the new norm for many automotive brands. Pulling data on Autotrader traffic during the second week of April, our team found both site visits and Vehicle Description Page (VDP) views were up significantly, and above levels measured in early March and before the full impact of COVID-19 was being felt in the U.S. This past weekend (April 10 – 12) saw a 14% rise in visits and a 17% gain in VDP views compared to the first weekend of April. Further, this past Sunday, Autotrader site visits and page views reached the highest volume recorded in the past year.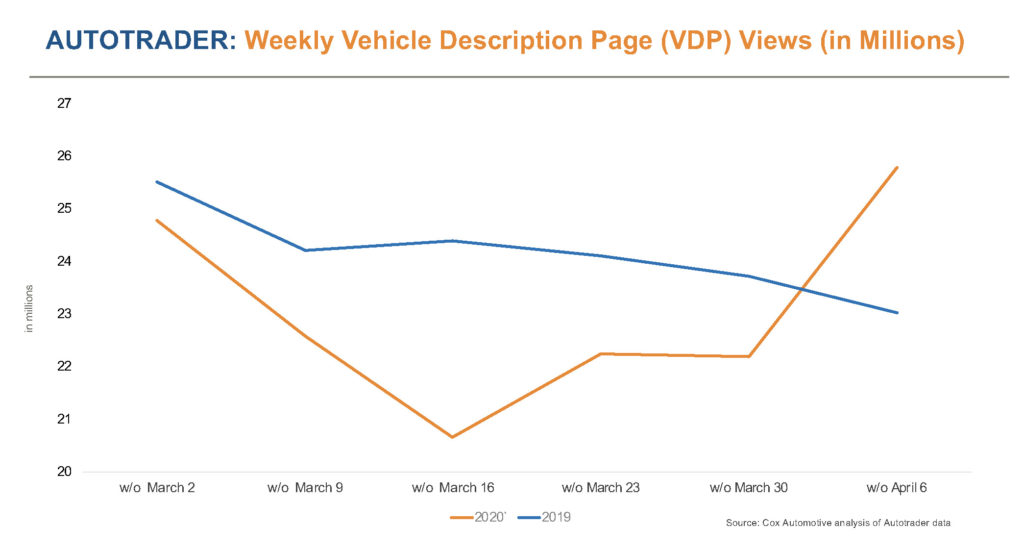 Pent up demand? We certainly hope so.
Cox Automotive research indicates one-third of shoppers say they will delay purchase because of COVID-19 concerns. But shoppers in some parts of the country have the opportunity to buy now, as dealerships are open for business and can manage a transaction entirely online or in person, working within recommended safety guidelines. Autotrader, for example, has a collection of Dealer Home Services available for consumers.
Our team is forecasting April auto sales will be down significantly from March and year-ago levels. The shopping activity, however, is one bright spot in an otherwise gloomy picture.
Source: Cox Automotive